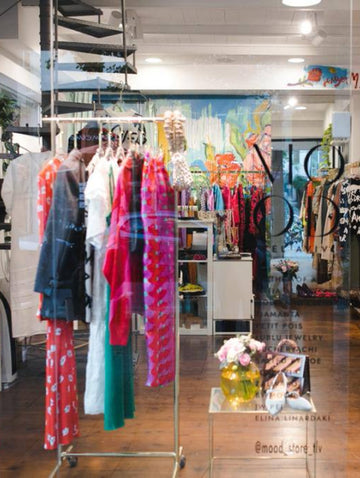 Our concept store opened its doors in May 2021in the heart of white city, on Sheinken street, and rapidly became an important spot in local fashion lanscape. We aim to provide the Tel-Avivians with a new perspective on shopping. And to showcase small, local, and ethical brands from all over the world.
We believe that beauty surrounds us and we want to broadcast it through our perspective to the consumers. We sell our personal experience and vision to the client. 
Our goal is to find and support local non mass-producing brands and introduce them to new markets. 
Our concept reflects Tel Aviv's image as a multicultural city with a rapidly developing fashion sector as well as other markets. Israelis and specifically Tel Avivians are people who are ready for experiments and eager for something modern and unique. 
Tel Aviv is a rapidly developing market with a number of different opportunities for emerging brands. It lies along the coast of the Mediterranean Sea and is a crossroads between western and middle eastern cultures.